Treatment for Gum Recession in Columbia, MD
Get Back a Youthful Smile With Gentle, Effective Gum Recession Treatment in Elkridge & Columbia, MD
Receding gums can cause many problems. Aesthetically, they elongate the appearance of the teeth and make a person look older than they really are—ever hear of somebody described as "long in the tooth?" In addition, the roots of teeth are softer and more susceptible to damage and infection than the harder, visible crown portion, which makes repairing receded gums a vital part of maintaining oral health, and not just oral aesthetics.
Dr. Moskowitz is a gum treatment specialist and is skilled in the most effective and least invasive techniques for fixing gum recession and covering exposed tooth roots.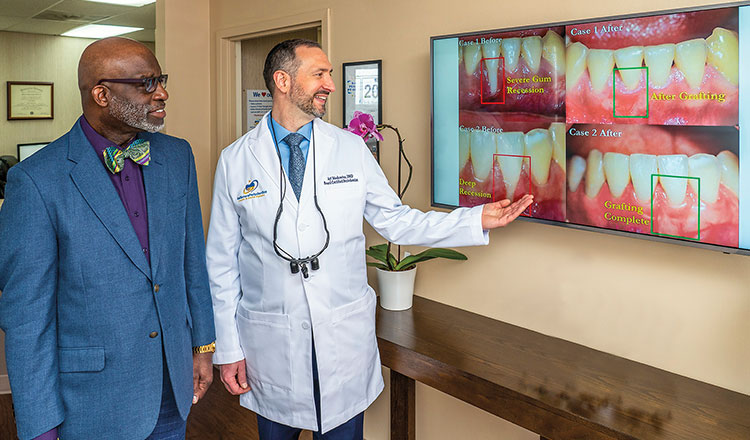 What Causes Gum Recession?
Gum recession can occur for a variety of reasons, including overly aggressive brushing or flossing, teeth grinding, gum disease, tooth misalignment, trauma to gum tissue or even genetic factors. Dr. Moskowitz identifies the cause of the recession and devises and executes a customized treatment plan to most effectively treat each patient's unique situation.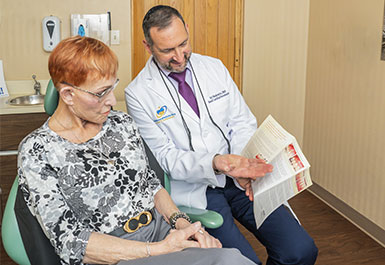 Gentle Grafting Technique For Gum Recession in the Baltimore, MD Area
One treatment method Dr. Moskowitz uses is gum grafting. For this procedure, he may either use collagen donor tissue—known as "dermis grafting"—or the patient's own gum tissue, attaching it to the area where the recession has occurred.
Dr. Moskowitz is extremely careful during this procedure to make the treatment comfortable for his patients. He uses his own special technique for this, which involves using a dental laser to cauterize the area and provide biostimulation to reduce swelling and discomfort and speed up the healing process. 
Chao Pinhole® Surgical Technique—Quick and Easy Procedure With Immediate Results
In many cases, depending on the thickness of the gums, Dr. Moskowitz is able to restore gum coverage using the minimally invasive Chao Pinhole Surgical Technique. The technique was created by Dr. John Chao in 2012, and Dr. Moskowitz is one of only around 600 dentists across the United States who is trained to use it.
The technique allows Dr. Moskowitz to make a tiny hole in the gum and use a special micro instrument to gently loosen and reposition the patient's own gum tissue to cover the exposed tooth roots. Patients can see immediate improvement and experience very minimal post treatment discomfort with this technique.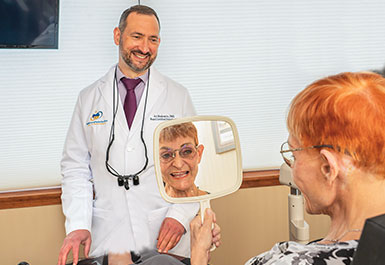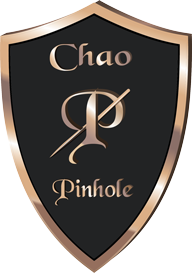 Before and After Receding Gum Treatment With Our Expert Periodontics in Columbia, MD
Meet Your Award Winning Dentist
The Proof is in Our Patients

I am very happy with the care I receive here. The staff members are patient and understanding. They explain the procedures clearly and are very supportive during the treatments. It's a very good periodontal practice.
From 1st visit in and numerous visits thereafter, the.entire staff from was wonderful. Knowledgeable, personable and very helpful. Dr. Moskiwitz was extremely thorough and patient in answering my multitude of questions. Looking forward to continued superb care here.
Dr. Moskowitz and his staff are amazing!! They are super nice and welcoming. Seems really passionate about periodontal health and getting you straight! Great first visit!!
MOST INSURANCES WELCOME AND MAXIMIZED!
Contact us and schedule your visit today. 
Periodontal Care Is More Affordable Than You May Think
Many patients hesitate to proceed with periodontal treatment because they fear they will not be able to afford it. Postponing treatment can be more costly, and early treatment is absolutely necessary if you are predisposed to developing gum disease.
If you have finance concerns, let our team help you make payment arrangements with an extended payment plan. You can also reduce the cost of your treatment by 5% when you pay in full at the time of service.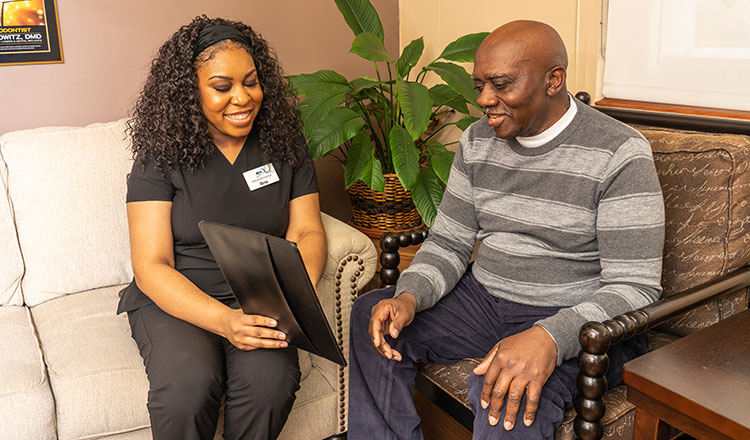 OUR LOCATION Baltimore Periodontics
| | |
| --- | --- |
| Monday | 8:30 AM – 5:00 PM |
| Tuesday | 8:30 AM – 5:00 PM |
| Wednesday | 8:30 AM – 5:00 PM |
| Thursday | 8:30 AM – 5:00 PM |
| Friday | 8:30 AM – 3:00 PM |
| Saturday | Closed |
| Sunday | Closed |
Skilled, Knowledgeable & Caring Periodontal & Implant Services
Open Daily For Your Convenience!
A State-of-the-Art Dental Facility to Best Serve Our Patients in Columbia, MD.